1-866-975-4846
24x7 EXPERTS
Payment Plans with Affirm
Affirm allows you to spread your purchase over time with fixed monthly payments. Just select financing with Affirm at checkout
Product Experts
Talk or chat with one of our friendly experts and ensure you order the right product for your needs. Average call wait time is less than 1 minute
1-866-975-4846


Introducing Affirm Payments
0% APR Financing
Choose Affirm at checkout and pay over 3 or 6 months with rates as low as 0% APR.* Offer expires October 2nd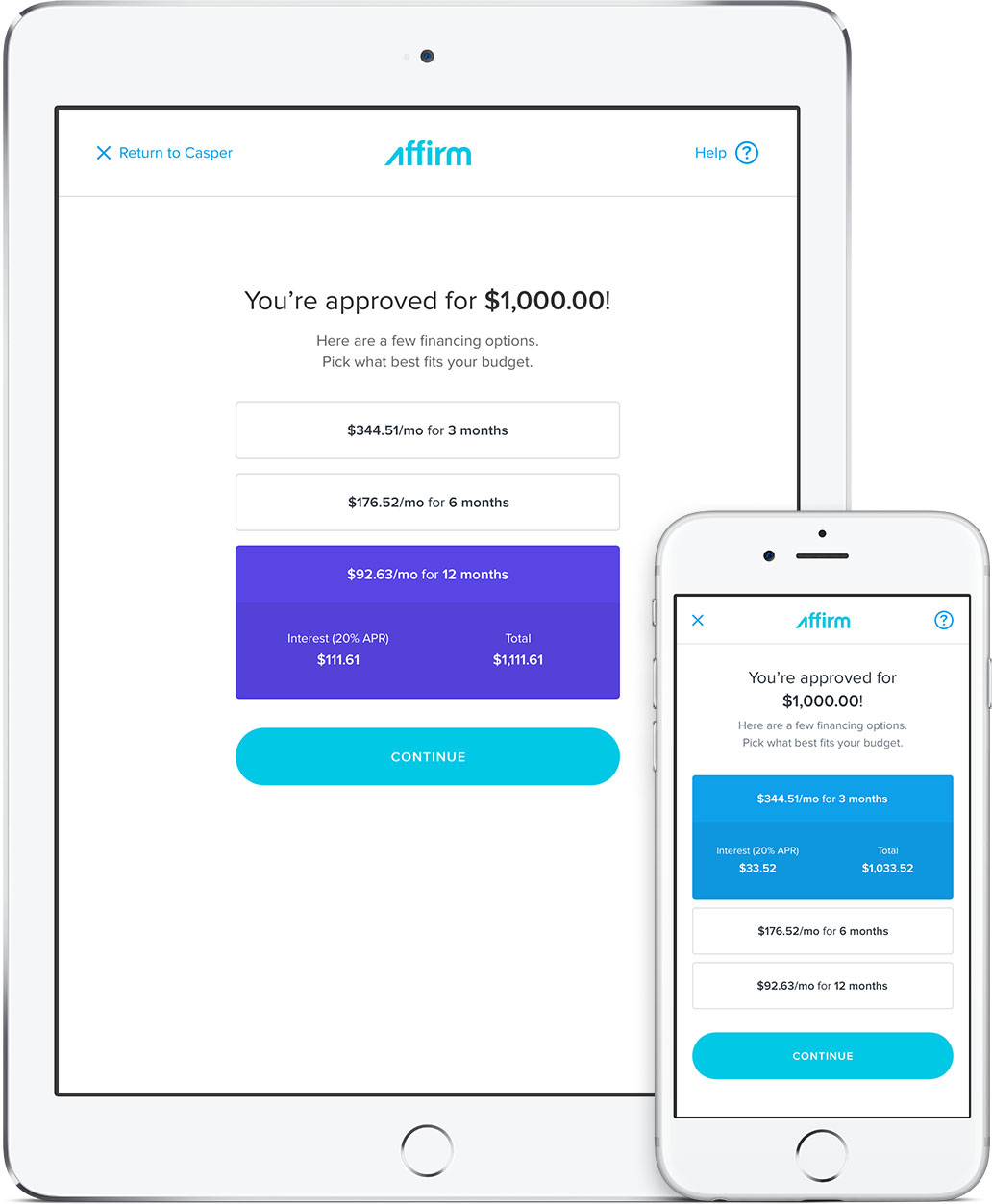 *Offer is valid from 12:01 AM CDT September 29th, 2016 through 11:59 PM CDT October 2nd, 2016. Previous purchases are ineligible for offer. Offer is subject to change at any time. Pay over 3 or 6 months with financing rates from 0-30% APR, or pay over 12 months with financing rates from 10-30% APR when you complete a purchase using Affirm. Eligibility for financing and rates are based on applicant's creditworthiness. Affirm loans made by Cross River Bank, a New Jersey-chartered bank, member FDIC.
Small Wall Air Conditioners
Wall air conditioners with less than 9,000 BTUs of cooling power are ideal units to cool small rooms that are 350 square feet or smaller. These units are compact, durable vented box structures that can be installed through a wall so that fresh air can be cooled from the outside and pulled into the room or office space. One of the great benefits of these units is that you do not need to tap into an existing heating and cooling system or run bulky ductwork to the unit. These self-contained units are great for climate control in small spaces that need some help in the summer to cool down.
A Simple Cooling Solution for Your Small Room or Office
When you have a small space that needs to be cooled and you want a self-contained cooling unit, invest in wall air conditioner with less than 9,000 BTUs. These units keep your windows clear and help you maintain the light and you don't lose your view like you do with window air conditioners. Well-known brands such as Impecca and Koldfront make some of the most affordable models that come with energy-saving essentials. These units come with adjustable thermostats that can be controlled to match your comfort levels. Additionally, these convenient control panels allow you to control the fan speed, dehumidification and operate a money-saving energy saver mode. Koldfront models, similar to other brands, utilize an energy savings mode that operates the fan for a short burst at specific time intervals, activating the compressor if the room temperature goes above your desired temperature. This helps you stay cool and save on your electric bills. Additionally, most units come standard with a remote control for convenient wireless control of your air conditioning unit.
For enhanced design and features, you can invest in Frigidaire, Friedrich or LG wall air conditioners with less than 9,000 BTUs. For example, Friedrich has designed models that are Energy Star compliant. These models are designed to only cost an estimated $73 per year in electrical costs. Some additional upgrades in these models include corrosion resistance, quieter operation and enhanced programming for meeting your specific needs. Carefully consider the space you would like to cool to see if these upgrades suit your requirements. Many consumers are seeing the long-term benefits of energy efficient models that can pay for themselves after years of use.
In addition to the previous upgrades, the following attractive features are standard in some models. One of the simple design improvements of most newer units that many consumers find appealing is the ability to set an automatic 12 or 24 hour timer to automatically shut off the air conditioner after a specific amount of use. After extended use, these units need basic maintenance to maintain air purity and flow. Because all of these units utilize an air filter to purify the air and to prevent internal damage to the unit, some models offer features like a filter alarm that notifies you when you need to change the filter. Other units come standard with a washable filter that saves you money on filter replacements. If you will be using your unit extensively, consider the benefits of shut-off times and air filter innovations to get the most out of your unit.
Get a Small Unit with A Lot of Cooling Power
When you are in the market for wall air conditioners with less than 9,000 BTUs, invest in a model that fits the needs of your room or office. Take time to consider the benefits of the upgrades like energy efficiency, quiet operation, washable filters and enhanced programming options. Because these units are durable and built to last, you will want to invest in a unit that will fit your needs for years to come.
Learn About Built-in Wall Air Conditioners
Have a Question? Call 1-866-975-4846
We Give You More
Free Shipping
Get free standard shipping on thousands of designated products across our site. Some items, like very large and heavy products, do not qualify at this time.
30 Day Returns
Just give us a call to return your item. Most items can be returned up to 30 days from the purchase date. For specific details please read our return policy.
17 Years of Service
We have been providing excellent customer service since 1999, from 24x7 phone support, a world-class website and learning center, and faster home delivery.
Helpful Product Experts
Talk or chat with one of our friendly Austin, TX experts and ensure you order the right product for your needs. Average call wait time is less than 1 minute.
Price Match
We are competitively priced everyday but if you do find a better deal at another authorized dealer let us know. For more details, see price match policy.
Loading Video
Toolbar Comparison Guide
About
Using the "Compare" button, you can store products in the toolbar on the bottom of your screen to compare later.
Usage
Click on an item to toggle between "selecting" and "deselecting" it. Products are selected by default. When you hover over a product on the toolbar, you will have the options of viewing the item or removing it.
Comparing
You must have at least two products selected in the toolbar to compare them. Once you do, click on the "Compare Selected Items" button on the toolbar.
Product Compare
Narrow Your Results
Sort Results