1-866-975-4846
24x7 EXPERTS
Payment Plans with Affirm
Affirm allows you to spread your purchase over time with fixed monthly payments. Just select financing with Affirm at checkout
Product Experts
Talk or chat with one of our friendly experts and ensure you order the right product for your needs. Average call wait time is less than 1 minute
1-866-975-4846


Introducing Affirm Payments
0% APR Financing
Choose Affirm at checkout and pay over 3 or 6 months with rates as low as 0% APR.* Offer expires October 2nd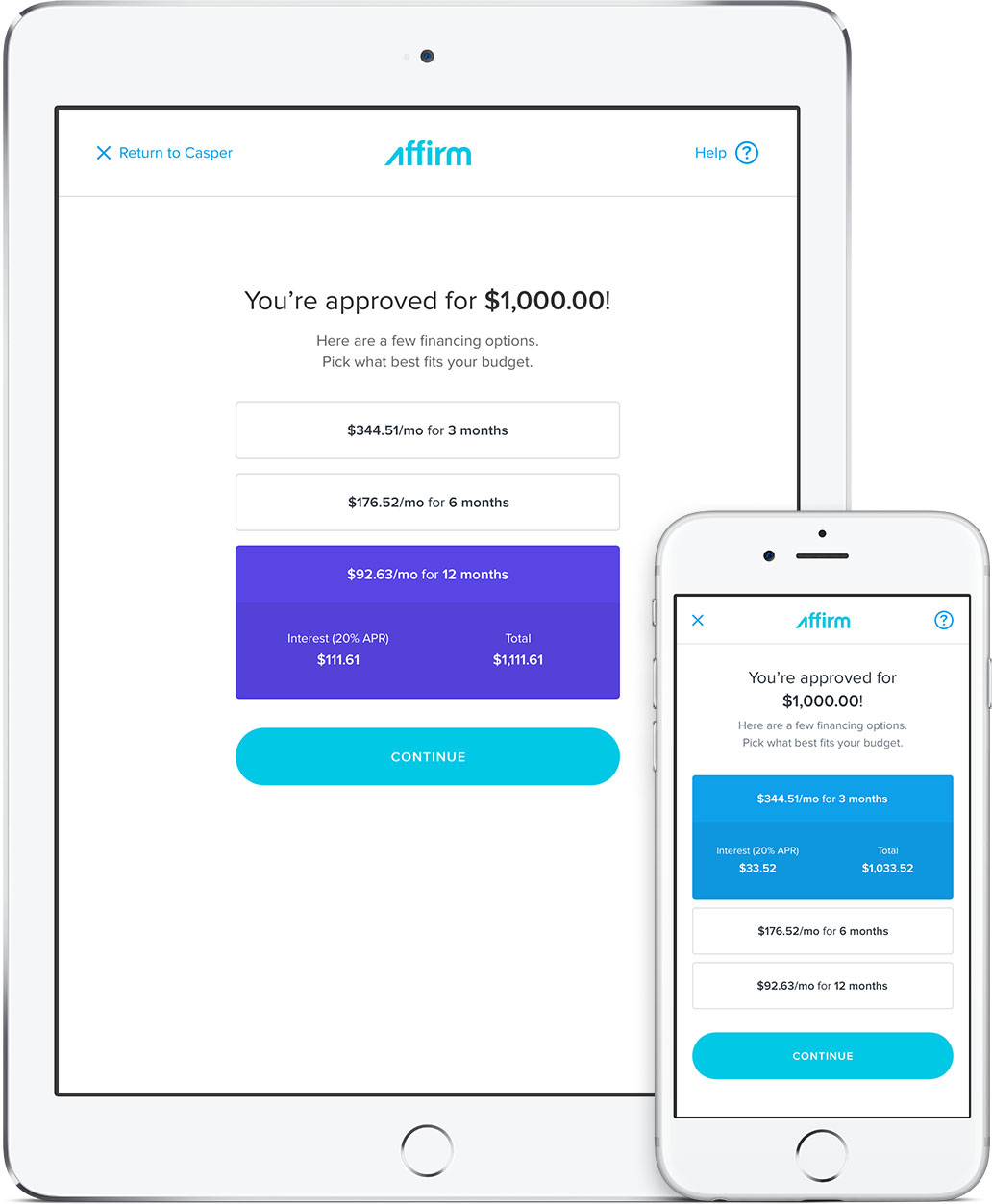 *Offer is valid from 12:01 AM CDT September 29th, 2016 through 11:59 PM CDT October 2nd, 2016. Previous purchases are ineligible for offer. Offer is subject to change at any time. Pay over 3 or 6 months with financing rates from 0-30% APR, or pay over 12 months with financing rates from 10-30% APR when you complete a purchase using Affirm. Eligibility for financing and rates are based on applicant's creditworthiness. Affirm loans made by Cross River Bank, a New Jersey-chartered bank, member FDIC.
We Give You More:
Better Prices. Better Selection. Better Service.
Free Shipping
Free standard shipping on 1,000's of items.
30 Day Returns
Return items 30 days from purchase. Details ▸
17 Years of Service
Owned and Operated in America since 1999.
We Give You More
Free Shipping
We offer free standard shipping on thousands of products**. This is designated on each product page. Shop and you shall find.
60 Day Returns
Return most items up to 60 days from purchase. See our full policy for details.
16 Years of Service
Owned and Operated in America since 1999.
Helpful Product Experts
Our friendly experts are happy to make product recommendations and answer your questions. Call 1-866-975-4846.
---
** Certain items do not qualify for free shipping.
Industrial Dehumidifiers: Keep Your Products Dry While Improving Your Indoor Air Quality
Whether it is used to ensure comfort in an office or to prevent mold and corrosion in a factory, an industrial dehumidifier from Living Direct can help keep your business operations running smoothly. Like home dehumidifiers, industrial dehumidifiers remove moisture from the air through cooling or other drying processes. However, unlike home units, commercial dehumidifiers handle large quantities of air, operate over a wide range of temperatures, and have special built-in features to prevent performance problems. A good industrial dehumidifier represents a smart investment for most business operations.
There are several benefits to keeping humidity relatively low in most workplace settings. In spaces that employees use, such as offices and warehouses, reducing humidity improves air quality. A humid environment supports the proliferation of mold, mildew, and dust mites, which can cause employees discomfort and serious health problems. Drying out the air may help reduce the risk of employees experiencing problems with asthma, allergic reactions, and more. In settings where few employees work, such as storage facilities or automated assembly areas, controlling humidity levels can also help protect the products being stored or produced from corrosion to warping to moisture build-up. In fact, high levels of humidity can have numerous harmful effects on a wide variety of exposed items. A dehumidifier ensures products maintain their quality and stay intact.
Here at Living Direct, you can find commercial dehumidifiers of various sizes, capacities, and prices. We carry various types of dehumidifiers to best meet the needs of each business operation. Our desiccant dehumidifiers use drying agents such as silica gel to remove moisture from the air, which ensures fast drying and effective results even when relative humidity levels or temperatures are low. For operations carried out at higher temperatures, we offer many industrial-grade dehumidifiers that use traditional cooling processes to condense moisture out of the air. A number of our industrial dehumidifiers operate at extreme temperatures; many can run at 33° Fahrenheit without frosting, and a few even function at subzero temperatures. All of our models use advanced technology to ensure reliable results while lowering the risk of breakdowns.
Industrial dehumidifiers from Living Direct also come with numerous helpful features to ensure optimal results. Some of our Ebac dehumidifiers are outfitted with highly accurate instruments to measure humidity so that you can monitor performance and make adjustments as needed. Other models measure temperature, which allows the machine to operate at its most efficient setting. Many of our Ebac dehumidifiers are specially designed to be quiet but powerful. You can expect to find numerous other useful features among our selection of commercial dehumidifiers, including defrosting equipment, the ability to drain automatically, and space-friendly designs.
Controlling the moisture content of the air is essential for most businesses. Those that are located in warmer climates, operating at colder temperatures, hosting workers, and handling moisture-sensitive items can be especially vulnerable to the effects of high humidity levels. Although some people may try to outfit their business operations with regular dehumidifiers, these usually do not offer the performance, durability, or specific functions needed. The industrial dehumidifiers sold through Living Direct can make a significant, readily obvious difference in the indoor air environment, and we offer more than enough selection to meet the needs of most business operations or settings.
Have a Question? Call 1-866-975-4846
We Give You More
Free Shipping
Get free standard shipping on thousands of designated products across our site. Some items, like very large and heavy products, do not qualify at this time.
30 Day Returns
Just give us a call to return your item. Most items can be returned up to 30 days from the purchase date. For specific details please read our return policy.
17 Years of Service
We have been providing excellent customer service since 1999, from 24x7 phone support, a world-class website and learning center, and faster home delivery.
Helpful Product Experts
Talk or chat with one of our friendly Austin, TX experts and ensure you order the right product for your needs. Average call wait time is less than 1 minute.
Price Match
We are competitively priced everyday but if you do find a better deal at another authorized dealer let us know. For more details, see price match policy.
Loading Video