1-866-975-4846
24x7 EXPERTS
Payment Plans with Affirm
Affirm allows you to spread your purchase over time with fixed monthly payments. Just select financing with Affirm at checkout
Product Experts
Talk or chat with one of our friendly experts and ensure you order the right product for your needs. Average call wait time is less than 1 minute
1-866-975-4846


Introducing Affirm Payments
0% APR Financing
Choose Affirm at checkout and pay over 3 or 6 months with rates as low as 0% APR.* Offer expires October 2nd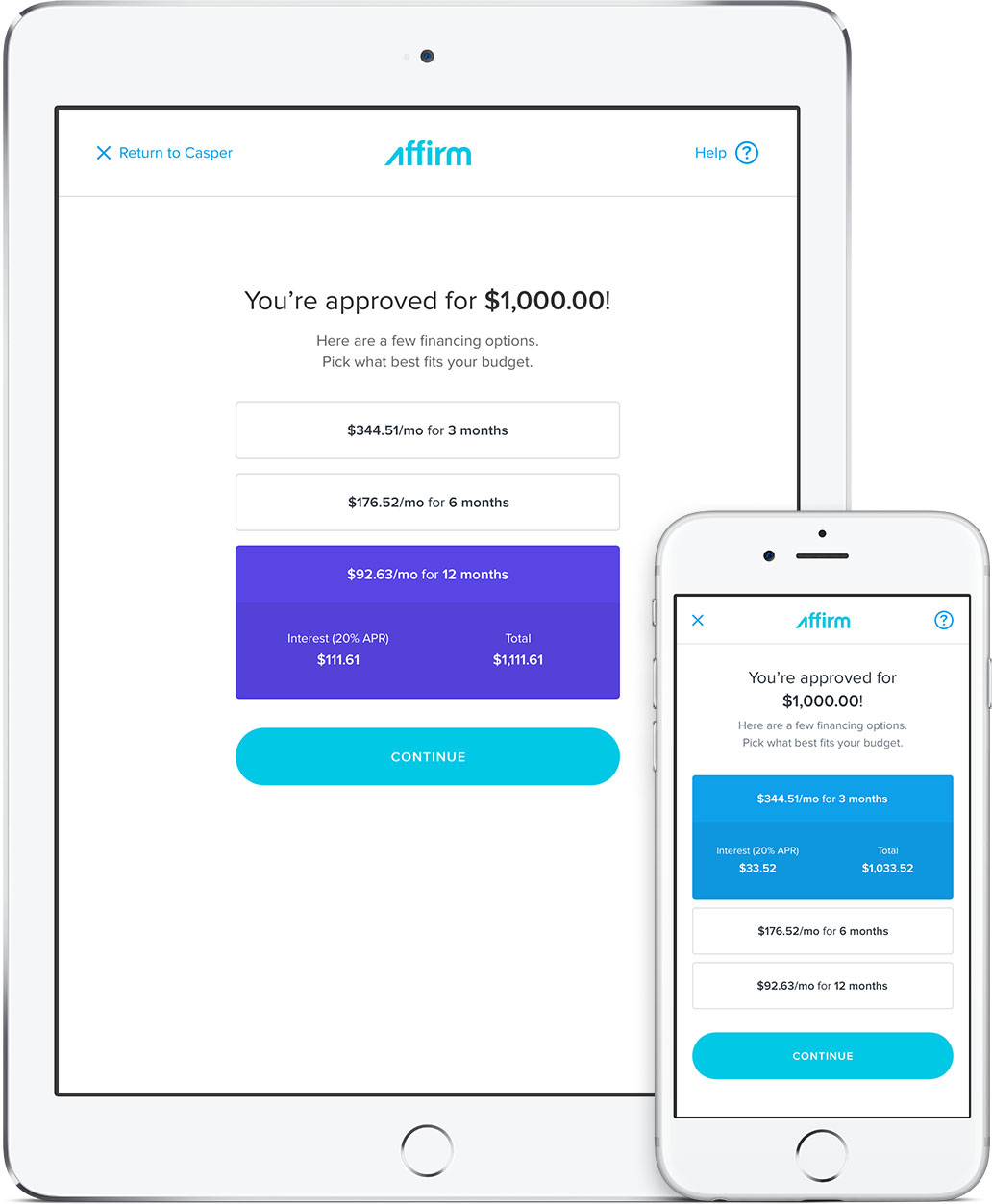 *Offer is valid from 12:01 AM CDT September 29th, 2016 through 11:59 PM CDT October 2nd, 2016. Previous purchases are ineligible for offer. Offer is subject to change at any time. Pay over 3 or 6 months with financing rates from 0-30% APR, or pay over 12 months with financing rates from 10-30% APR when you complete a purchase using Affirm. Eligibility for financing and rates are based on applicant's creditworthiness. Affirm loans made by Cross River Bank, a New Jersey-chartered bank, member FDIC.
Model: PUR700HEPACARBON
EdgeStar
HEPA/Carbon Filter for the PureAir High Efficiency Air Purifier
2-in-1 HEPA and activated carbon filter
Activated carbon absorbs odors, smoke, and chemical vapors
EdgeStar PureAir HEPA/Carbon Filter
Replacement filter for EdgeStar High Efficiency Air Purifier
Replace your filter every 4-6 months or as needed to keep your air purifier performing as it should
Model: 1000KITWO
Mammoth Air
1000 Replacement Filter
Two-sided filter
HEPA filter on the front; Carbon filter on the back
Mammoth Air 1000 Replacement Filter
Ensure longevity of your Mammoth Air Purifier
Compatible with the Mammoth Air 1000 UV Air Purifier
Get the Most from Your Air Purifier With a New Air Filter
Like any machine, your air purifier will need routine maintenance to ensure that its performance doesn't decline over the years. A key part of maintaining your air purifier is regularly replacing its filter. Whether you're looking to swap your old filters with identical new ones or upgrade them to a more advanced option, your top priority should be to find the right fit for your machine. The filters work with your purifier to capture the everyday contaminants in in your home or office, keeping those particles out of the air and out of your lungs. Therefore, it's important to know what kind of contaminants you need to filter prior to making a purchase to ensure that you're getting the most out of your air purifier.
A Solution for Every Problem
Regardless of the type of air purifier you own, keeping a clean, clear filter is a must to ensure your machine maintains its peak level of performance. However, there are many different types of air filters, which come in all different shapes and sizes. No matter which airborne threats you face, you can find a filter specifically targeted towards them. Most popular are the anti-bacterial filters, which are a simple but integral solution for home air purifying needs. These simply remove bacteria and other harmful particles from the air, along with dust and common allergens, in order to make the air healthier. In addition to these basics, there are also more upscale filters that focus on removing gaseous pollutants from the surrounding air. One great use for these is to address the issue of cigarette smoke, one of the most harmful and odor-inducing gaseous pollutants. Some purifiers may only need a single filter, while others could require up to five replacements at a time.
Replacing air filters as recommended by your air purifier is necessary in order to make the most of your purchase and keep the air around you as healthy as possible. Fortunately, this is usually the extent of the regular maintenance required for these machines, and the process is rather simple: just take out the existing filter and slide a new one into its place. Depending on your air purifier and what type of filter you prefer, this process may only be required every few years. Filters tend to have a life of anywhere between 4 months and 5 years. Paying attention to this variable is crucial in keeping your purifier in top shape, and changing regularly is the most surefire way to keep your area's air clean so you don't have to worry about allergens or other unwanted debris.
For those who are serious about keeping their air pure, replacing air filters regularly is the only way to get the job done right. Living Direct offers a huge selection of filters and other air purifier accessories to ensure all customers can find exactly the parts they need. This way, everyone can make the most of the air they breathe on a daily basis. Whether you're looking to take care of dust and dirt, bacteria, smoke or even dangerous chemicals, we have exactly what you're looking for at a reasonable price. And as an added bonus, we offer free shipping to get your goods to your door right away.
Learn About Air Purifiers
Have a Question? Call 1-866-975-4846
We Give You More
Free Shipping
Get free standard shipping on thousands of designated products across our site. Some items, like very large and heavy products, do not qualify at this time.
30 Day Returns
Just give us a call to return your item. Most items can be returned up to 30 days from the purchase date. For specific details please read our return policy.
17 Years of Service
We have been providing excellent customer service since 1999, from 24x7 phone support, a world-class website and learning center, and faster home delivery.
Helpful Product Experts
Talk or chat with one of our friendly Austin, TX experts and ensure you order the right product for your needs. Average call wait time is less than 1 minute.
Price Match
We are competitively priced everyday but if you do find a better deal at another authorized dealer let us know. For more details, see price match policy.
Loading Video
Toolbar Comparison Guide
About
Using the "Compare" button, you can store products in the toolbar on the bottom of your screen to compare later.
Usage
Click on an item to toggle between "selecting" and "deselecting" it. Products are selected by default. When you hover over a product on the toolbar, you will have the options of viewing the item or removing it.
Comparing
You must have at least two products selected in the toolbar to compare them. Once you do, click on the "Compare Selected Items" button on the toolbar.
Product Compare
Sort Results