1-866-975-4846
24x7 EXPERTS
Payment Plans with Affirm
Affirm allows you to spread your purchase over time with fixed monthly payments. Just select financing with Affirm at checkout
Product Experts
Talk or chat with one of our friendly experts and ensure you order the right product for your needs. Average call wait time is less than 1 minute
1-866-975-4846


Introducing Affirm Payments
0% APR Financing
Choose Affirm at checkout and pay over 3 or 6 months with rates as low as 0% APR.* Offer expires October 2nd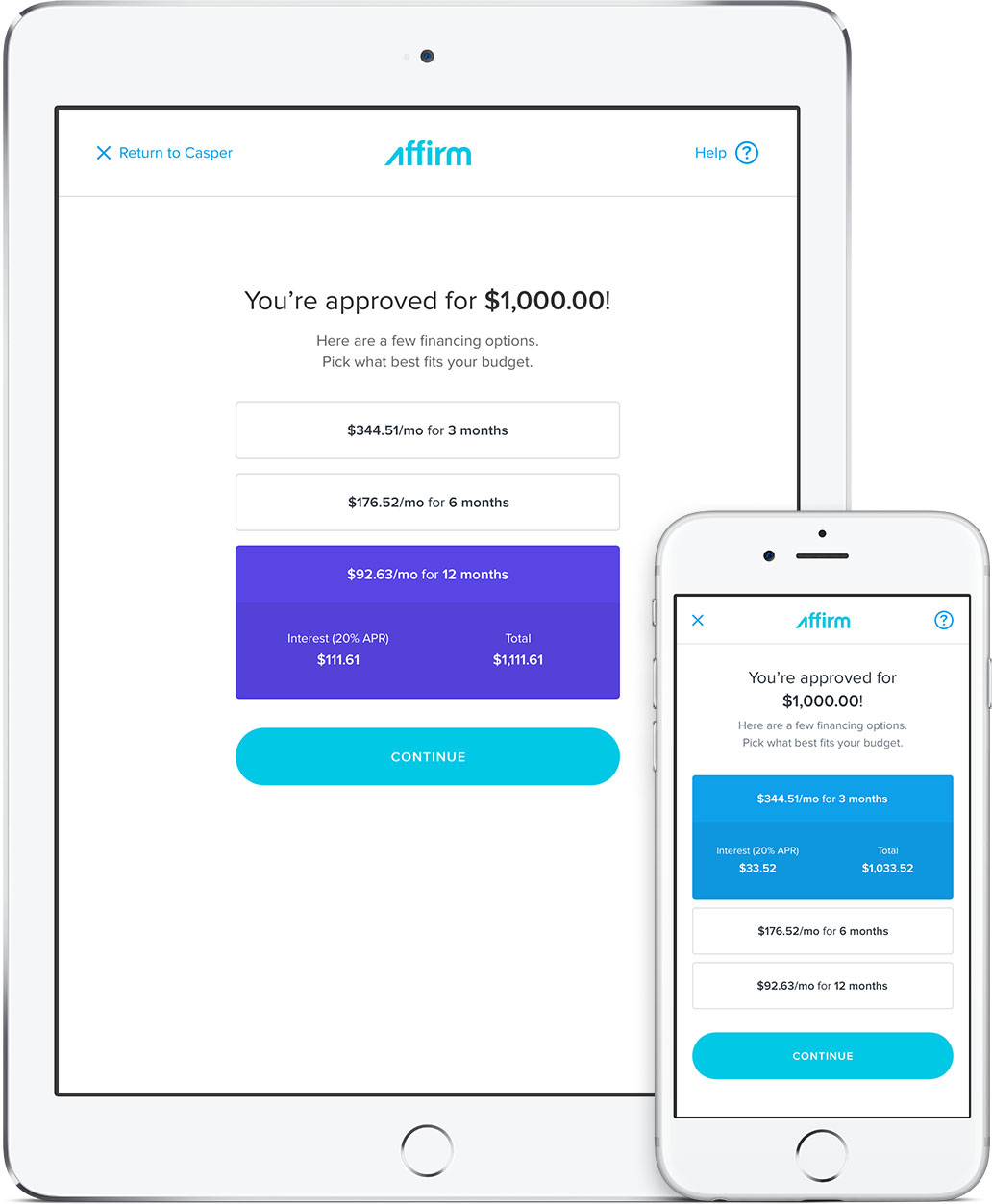 *Offer is valid from 12:01 AM CDT September 29th, 2016 through 11:59 PM CDT October 2nd, 2016. Previous purchases are ineligible for offer. Offer is subject to change at any time. Pay over 3 or 6 months with financing rates from 0-30% APR, or pay over 12 months with financing rates from 10-30% APR when you complete a purchase using Affirm. Eligibility for financing and rates are based on applicant's creditworthiness. Affirm loans made by Cross River Bank, a New Jersey-chartered bank, member FDIC.
Portable Air Conditioner Accessories
Portable Air Conditioner Accessories: Get the Most Out Of Your Unit
Purchasing portable air conditioner accessories is a critical step to successfully maintain your unit. Although a portable air conditioner is built to simply install and use in any room, it is important to note that you need to properly vent the unit so that there is sufficient air circulation. Pre-assembled portable air conditioner vent kits are available for purchase and come with all the needed parts to install your unit's venting system. Another critical accessory that you will need for continued maintenance on your unit is a replacement air filter. Similar to any other air circulation system, the air filter is critical to maintaining clean and fresh air. Keeping up with the manufacturer's recommended filtration schedule will also help prolong the life of your unit. There are many types of air filters with varying levels of filtration. There are also additional accessories that are designed to make your portable air conditioner installation and use more convenient. These include thermostats, remotes and window locking accessories.
Invest in Accessories That Help You Install and Maintain Your Portable Air Conditioner
When you are installing a portable air conditioning unit for your home or office, you need to properly install the ventilation hosing to pump the heat out of the room. Portable air conditioner vent kits are designed to connect your unit to a window and vent the hot air out of that window. Typically, this kind of vent kit is provided with a portable air conditioning unit. In addition, there are drop ceiling vent kits, which allow you to vent your portable air conditioner through the tiles of a drop ceiling. These units have the flexible ducts and the required ceiling tiles with holes for warm air or cold air intake. This makes installation of your exhaust or intake easy, and many of these kits are suited for multiple makes and models. Take the time to carefully match your model to the accessory specifications, and your unit will be running and venting properly quickly and efficiently.
Heating and air conditioning experts agree that one of the most important accessories for your portable air conditioner is the filter. The filter not only acts to pull impurities out of the air and make your air cleaner, it also prevents buildup of dust and dirt inside the unit. 3M is a top manufacturer of special filters that act to remove dust, lint, smoke, pollen and mold. You can also choose antimicrobial air filters to capture additional particles and prevent mold and mildew buildup on the unit. These filters are affordable and easy to install. One of the most basic filters to take out impurities, smoke and odors is an activated carbon filter. Some manufactures recommend that these filters be replaced every two to three months. Most of these filters come in five packs that make it easy to replace your filters on the recommended schedule.
For your convenience, there are also additional accessories designed to aid portable air conditioner installation and use. There are multiple thermostats available to increase your ability to expertly control your unit and offer energy efficient upgrades. Thermostats give your unit more of a built in feel. Certain units even have an optional remote for wireless operation. If you choose to install your ventilation system through a window, it is important to invest in affordable window locks that prevent unwanted entrance into your home or business. These accessories, although not required for basic function, can greatly improve your experience with a portable air conditioning unit.
Save Time and Money with Great Accessories
Purchasing portable air conditioner vent kits, a filter pack and other accessories can greatly simplify the installation and maintenance of your unit. Investing in these resources will save you both time and money in the long run. Living Direct offers a wide selection of air conditioning vent kits and accessories.
Learn About Portable Air Conditioners
Have a Question? Call 1-866-975-4846
We Give You More
Free Shipping
Get free standard shipping on thousands of designated products across our site. Some items, like very large and heavy products, do not qualify at this time.
30 Day Returns
Just give us a call to return your item. Most items can be returned up to 30 days from the purchase date. For specific details please read our return policy.
17 Years of Service
We have been providing excellent customer service since 1999, from 24x7 phone support, a world-class website and learning center, and faster home delivery.
Helpful Product Experts
Talk or chat with one of our friendly Austin, TX experts and ensure you order the right product for your needs. Average call wait time is less than 1 minute.
Price Match
We are competitively priced everyday but if you do find a better deal at another authorized dealer let us know. For more details, see price match policy.
Loading Video
Toolbar Comparison Guide
About
Using the "Compare" button, you can store products in the toolbar on the bottom of your screen to compare later.
Usage
Click on an item to toggle between "selecting" and "deselecting" it. Products are selected by default. When you hover over a product on the toolbar, you will have the options of viewing the item or removing it.
Comparing
You must have at least two products selected in the toolbar to compare them. Once you do, click on the "Compare Selected Items" button on the toolbar.
Product Compare
Sort Results