1-866-975-4846
24x7 EXPERTS
Payment Plans with Affirm
Affirm allows you to spread your purchase over time with fixed monthly payments. Just select financing with Affirm at checkout
Product Experts
Talk or chat with one of our friendly experts and ensure you order the right product for your needs. Average call wait time is less than 1 minute
1-866-975-4846


Introducing Affirm Payments
0% APR Financing
Choose Affirm at checkout and pay over 3 or 6 months with rates as low as 0% APR.* Offer expires October 2nd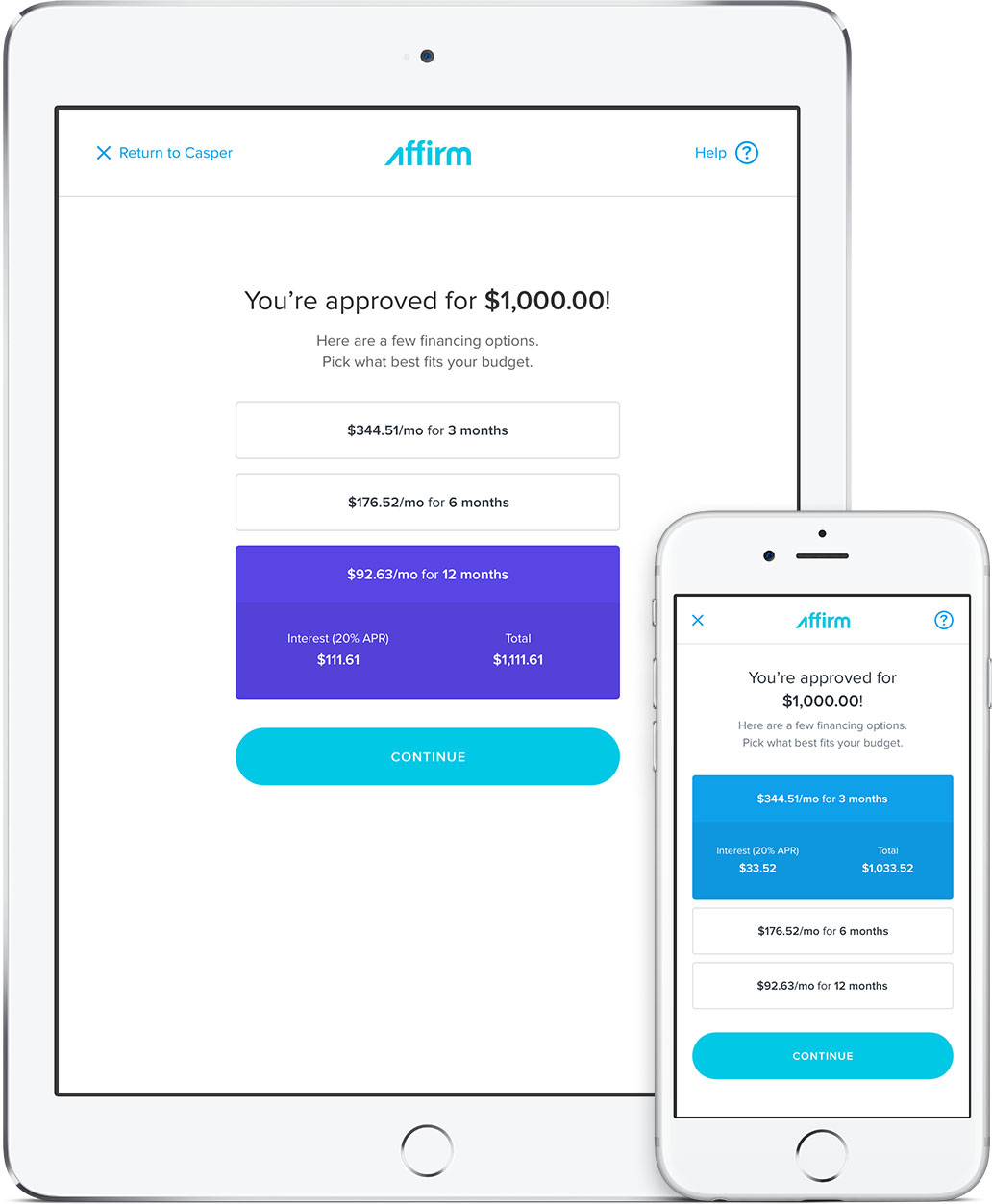 *Offer is valid from 12:01 AM CDT September 29th, 2016 through 11:59 PM CDT October 2nd, 2016. Previous purchases are ineligible for offer. Offer is subject to change at any time. Pay over 3 or 6 months with financing rates from 0-30% APR, or pay over 12 months with financing rates from 10-30% APR when you complete a purchase using Affirm. Eligibility for financing and rates are based on applicant's creditworthiness. Affirm loans made by Cross River Bank, a New Jersey-chartered bank, member FDIC.
Residential Portable Air Conditioners
Keep Your Home Cool with a Residential Portable Air Conditioner
Are you tired of trying to keep your home cool without overtaxing your central air conditioning unit? Does your space not include access to a central cooling unit, causing you to rely on inefficient coolers and fans to keep you cool as the temperatures heat? Fortunately, you have other options. With residential portable air conditioners, it's easy to cool any room in your home without raising your utility bills or placing additional pressure on your central cooling unit.
Portable air conditioners are simple units that are used to cool small areas in the home, and multi-functional units can be used to heat the home in the winter months. These units work by pulling in warmer air, then moving it through the unit and subsequently cooling it. The air is then blown out the front of the unit, and the remaining warm air is vented outside the room through the exhaust hose.
Portable air conditioning units are available in two options: dual hose or single hose units. Single hosed AC units vent the hotter air through a single exhaust hose which is connected at the back of the machine. Dual hosed AC units have two venting hoses, one which works by pulling in air to be cooled, while the other works by venting out warm air.
With residential portable air conditioners, your home is more energy efficient, and you can save money each month on your utility bills. These units are portable and can be moved to any space in your home, making it easy to stay cool anywhere in your home, even in sweltering temperatures.
Portable air conditioners are used for a variety of reasons, and one of the main benefits is the portability of the unit. Homeowners turn to portable air conditioners to compensate for an inefficient central AC unit, to cut costs for cooling the home, or when a home owner's association limits the use of window units. With these valuable tools, no part of the unit protrudes outside the window, providing you with the freedom you need to cool your space how you choose. You can stay within the rules and regulations of your HOA without sacrificing your comfort with home portable air conditioners.
Portable air conditioners are more efficient when homeowners follow a few simple tips and tricks.
Close off the space you are cooling in order to make the unit more effective.
Turn your unit on early to ensure that your space is cooled before you get home.
Choose the right venting option for the room you are in.
Choose a unit that is multi-seasonal, and works to heat your home in the winter months.
Use an additional filter.
Learn About Portable Air Conditioners
Have a Question? Call 1-866-975-4846
We Give You More
Free Shipping
Get free standard shipping on thousands of designated products across our site. Some items, like very large and heavy products, do not qualify at this time.
30 Day Returns
Just give us a call to return your item. Most items can be returned up to 30 days from the purchase date. For specific details please read our return policy.
17 Years of Service
We have been providing excellent customer service since 1999, from 24x7 phone support, a world-class website and learning center, and faster home delivery.
Helpful Product Experts
Talk or chat with one of our friendly Austin, TX experts and ensure you order the right product for your needs. Average call wait time is less than 1 minute.
Price Match
We are competitively priced everyday but if you do find a better deal at another authorized dealer let us know. For more details, see price match policy.
Loading Video
Toolbar Comparison Guide
About
Using the "Compare" button, you can store products in the toolbar on the bottom of your screen to compare later.
Usage
Click on an item to toggle between "selecting" and "deselecting" it. Products are selected by default. When you hover over a product on the toolbar, you will have the options of viewing the item or removing it.
Comparing
You must have at least two products selected in the toolbar to compare them. Once you do, click on the "Compare Selected Items" button on the toolbar.
Product Compare
Sort Results