1-866-975-4846
24x7 EXPERTS
Payment Plans with Affirm
Affirm allows you to spread your purchase over time with fixed monthly payments. Just select financing with Affirm at checkout
Product Experts
Talk or chat with one of our friendly experts and ensure you order the right product for your needs. Average call wait time is less than 1 minute
1-866-975-4846


Introducing Affirm Payments
0% APR Financing
Choose Affirm at checkout and pay over 3 or 6 months with rates as low as 0% APR.* Offer expires October 2nd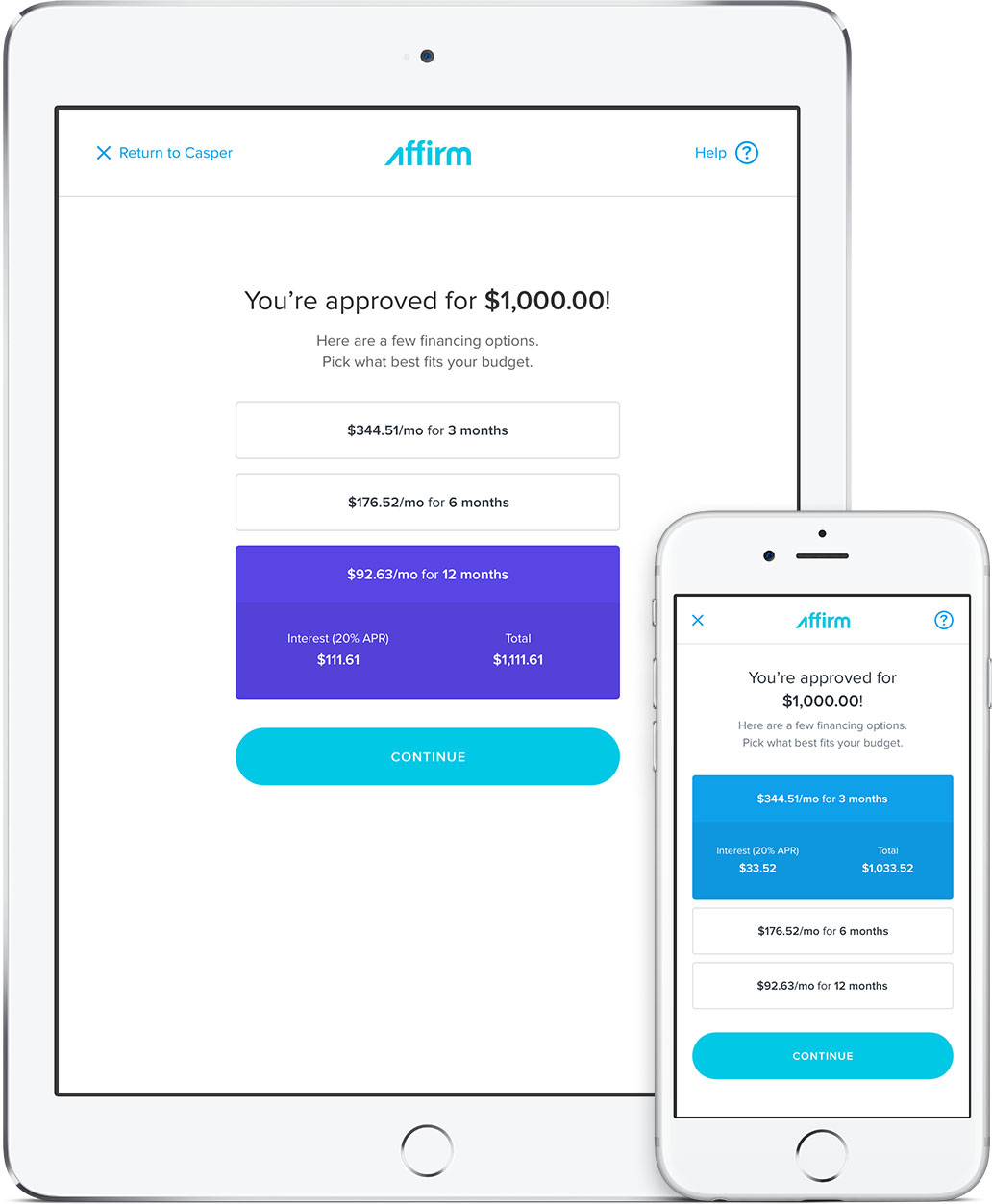 *Offer is valid from 12:01 AM CDT September 29th, 2016 through 11:59 PM CDT October 2nd, 2016. Previous purchases are ineligible for offer. Offer is subject to change at any time. Pay over 3 or 6 months with financing rates from 0-30% APR, or pay over 12 months with financing rates from 10-30% APR when you complete a purchase using Affirm. Eligibility for financing and rates are based on applicant's creditworthiness. Affirm loans made by Cross River Bank, a New Jersey-chartered bank, member FDIC.
Model: LGPORTKIT
LG
Washer Dryer Combo Portability Kit
LG Washer Dryer Combo Portability Kit
Includes everything you need for a portable washer dryer combo
Model: LGPORTKIT
LG Washer Dryer Portability Kit
Includes everything you need for a portable washer dryer combo
Model: WDB101
Avanti
Clothes Dryer Stacking Bracket
Easy to install
Lightweight - 19 lb.
Warranty: 1 year limited
Unit Dimensions: 51.25" H x 28.25" W x 21.75" D
Carton Dimensions: 29.5" H x 22.25" W x 5.5" D
Model: ADAPTER
EdgeStar
Quick Connect Faucet Adapter
Allows fast and convenient connection/disconnection from faucet
Allows attachment of a jet bottle washer, wort chiller or any other product fitted with a standard garden hose connector
Standard Quick Connect Faucet Adapter
Connects to standard 7/8" faucets (male or female connections)
Easy snap-on/snap-off connection
Model: HAIERCASTERSET
Haier
Washer Dryer Caster Set (4)
Model: HAIERCASTERSET
Brand: Haier
These casters fit LG washer dryer combos models HWD1000, HWD1500 and HWD1600
Haier Caster Set (4) for Haier Combination Washer/Dryers
Simply replace the leveling legs with these casters for an easy-to-roll washer dryer combo
Laundry Accessories: Improving Your Laundry Process
Never underestimate the benefits a fully stocked supply of laundry accessories can have on your clothes. Living Direct offers a variety of laundry accessories to aid all areas of your cleaning regimen. They are designed to help make your life easier or fix problems you are having with your machine. They help to ensure that doing laundry isn't causing huge headaches and that your machines are working properly.
There is a wide assortment of products that fit into the category of parts and accessories. This category is pretty large because it covers many different things that can be used on your machine and for the general task of doing laundry. Here are some of the many laundry accessories and components that Living Direct has to offer.
General Washer and Dryer Components
When it comes to washer or dryer parts, these are your basic components that are necessary or recommended for your machine to work correctly and efficiently.
Caster wheels may or may not be absolutely necessary for your laundry setup, but these can make your machines easier to move. While you might not need to move your setup frequently, you'll appreciate these caster wheels when you do need to.
We also offer faucet adaptors, which offer convenient connection to your faucet. These can be used for a number of things, such as connecting a hose to your laundry sink.
Consider using a washer overflow pan, which works as a safeguard to prevent flooding if the washer overflows. The pan catches the extra water and keeps your floor dry.
You may also be interested in using anti-vibration pads that prevent wear and tear on your machine from regular use, as well as prevent your machine from "walking" away from its designated place. These are useful for reducing noise and are probably an accessory that your neighbors will appreciate if you live in an apartment or duplex.
Speaking of apartments, if you have a very small laundry area, you may consider a stacking kit that will allow you to stack your washer and dryer. This is a great way to work with a small laundry space because the machines take up very little floor space when stacked.
Various Laundry Accessories
Accessories are very diverse and include things that make your life easier while handling laundry chores. Many of these accessories can help you complete your laundry process quicker and more efficiently.
A retracting clothesline or drying racks can make your laundry process cheaper and can make up for other equipment that you may lack. If you don't have a dryer or you don't have any way to hook up a dryer, drying racks can be a great alternative. You can get racks that hang over the door, freestanding racks and racks that mount on the wall.
Another complementary accessory is a laundry hamper. We all need something to hold those dirty clothes, and hampers are a nice way to do just that. A hamper, unlike a basket, usually has a solid outer shell and a lid so your laundry isn't visible or tumbling out all over. We offer a variety of styles of laundry hampers, so you can find one that not only does its job well, but looks good and matches your décor as well.
Lastly, consider adding additional garment care products to your laundry arsenal. Anything from a portable sewing machine to a clothes steamer can help extend the life of your clothes beyond the washing machine.
Importabce of High Quality Laundry Accessories
Parts and accessories for washers and dryers offer many benefits. However, the reasons for buying them differ because parts and accessories serve different needs.
Parts are things you need to make sure your machines can still operate properly. Usually these aren't optional and aren't something you can get by without. You have to have a part to ensure your machine will work. Parts fix issues that you are having, such as a new hose when an old one busts or an adapter when you move and have a new hook up.
Accessories are a different story. They aren't really needed for proper machine operation and sometimes aren't even parts that are used by the machine. However, they are helpful and can make using the machines a more pleasant experience.
Whatever reason you have for buying washing machine parts and accessories, the chances are good that you need them because you have a problem. Above all else, these products provide a solution and help to make laundry less of a chore. Find the parts and accessories you need right here at Living Direct.
Have a Question? Call 1-866-975-4846
We Give You More
Free Shipping
Get free standard shipping on thousands of designated products across our site. Some items, like very large and heavy products, do not qualify at this time.
30 Day Returns
Just give us a call to return your item. Most items can be returned up to 30 days from the purchase date. For specific details please read our return policy.
17 Years of Service
We have been providing excellent customer service since 1999, from 24x7 phone support, a world-class website and learning center, and faster home delivery.
Helpful Product Experts
Talk or chat with one of our friendly Austin, TX experts and ensure you order the right product for your needs. Average call wait time is less than 1 minute.
Price Match
We are competitively priced everyday but if you do find a better deal at another authorized dealer let us know. For more details, see price match policy.
Loading Video
Toolbar Comparison Guide
About
Using the "Compare" button, you can store products in the toolbar on the bottom of your screen to compare later.
Usage
Click on an item to toggle between "selecting" and "deselecting" it. Products are selected by default. When you hover over a product on the toolbar, you will have the options of viewing the item or removing it.
Comparing
You must have at least two products selected in the toolbar to compare them. Once you do, click on the "Compare Selected Items" button on the toolbar.
Product Compare
Sort Results