1-866-975-4846
24x7 EXPERTS
Payment Plans with Affirm
Affirm allows you to spread your purchase over time with fixed monthly payments. Just select financing with Affirm at checkout
Product Experts
Talk or chat with one of our friendly experts and ensure you order the right product for your needs. Average call wait time is less than 1 minute
1-866-975-4846


Introducing Affirm Payments
0% APR Financing
Choose Affirm at checkout and pay over 3 or 6 months with rates as low as 0% APR.* Offer expires October 2nd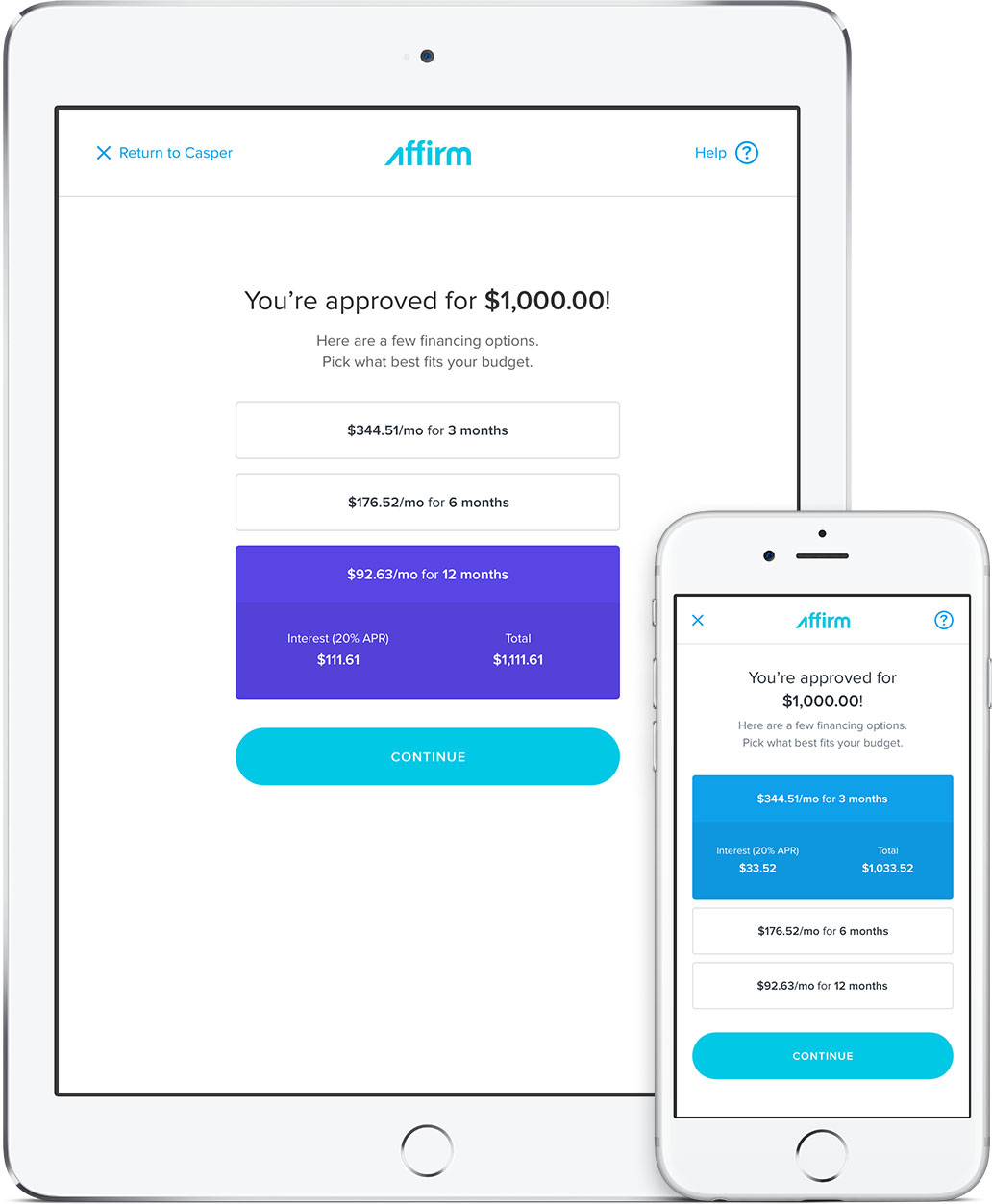 *Offer is valid from 12:01 AM CDT September 29th, 2016 through 11:59 PM CDT October 2nd, 2016. Previous purchases are ineligible for offer. Offer is subject to change at any time. Pay over 3 or 6 months with financing rates from 0-30% APR, or pay over 12 months with financing rates from 10-30% APR when you complete a purchase using Affirm. Eligibility for financing and rates are based on applicant's creditworthiness. Affirm loans made by Cross River Bank, a New Jersey-chartered bank, member FDIC.
Stand and Hand Mixers
Mixers are one of the most invaluable high-powered baking tools available. Once they are incorporated into the day-to-day running of a kitchen, they are quick to become an irreplaceable staple. What was once a laborious chore of mixing, beating and whipping becomes beautifully automated, freeing your attention and relieving your aching arms.
While generally used for mixing doughs and wet and dry ingredients, many mixers are also compatible with a wide range of accessories. From food and meat grinders, roto slicers and pasta press accessories, the versatility of a mixer extends far beyond basic mixing.
Varieties of Mixers
Hand cranked and electric mixers have been a mainstay in the kitchens of amateur and professional bakers for decades.
Hand Mixers
Modern handheld mixers involve inserting metal beaters directly into a small motor. The unit is assembled and disassembled quickly for easy storage. These models require users to stabilize the mixing container with one hand while holding the mixer by a small handle on top of the motor, similar to the handle of an iron. Hand mixers are excellent tools for quick mixing jobs, and are easy to clean and maintain. However, hand mixers are also far more limited in their functionality and cannot be operated independently of the user.
If your go-to recipes leans more towards the occasional batch of chocolate chip cookies rather than delicately assembled baklavas and soufflés, a hand mixer may be perfectly fitted to your needs. For those who fall somewhere in the middle, accessories such as a whisk and even dough hooks for your hand held model can be purchased separately to bridge the gap between the highly functional and readily available hand mixer to higher end stand mixer options, making them an excellent choice for casual bakers or for those with limited storage space.
Stand Mixers
Often the favorite possession of passionate professional and home bakers, stand mixers are larger and far more powerful than their handheld cousins. If you find yourself melting in envy over perfectly peaked holiday meringues or savoring the idea of serving elaborate artisanal breads at frequent dinner parties, you are ready to take it to the next level with a stand mixer.
A stand mixer comes equipped with a stand and built-in bowl which allows you to step away from the mixing process as needed. If you spend your time in the kitchen hovering between multiple pots, ovens and bowls at once, this ability to multitask with a hands free mixing process is invaluable.
Stand mixers will typically come with the standard flat beater for batters and general mixing, a dough hook for kneading breads as well as the standard wire whisk for whipping and aerating egg whites and creams. Many models are also compatible with an incredibly diverse range of accessories, from meat grinders to roto slicers. A stand mixer packs some serious power, and can range in size anywhere from a four-quart bowl for most home use models up to 100 quarts for commercial uses.
If your needs extend beyond a quick whip you and are willing to invest a potentially considerable portion of your counter space real estate, investing in a high-quality stand mixer may be one of the best decisions you ever make.
Popular Attachments for your Stand Mixer
Food grinder: A food grinder attachment allows you to grind your own burgers, sausages and other meat products. A grinder can also be used for a variety of other creative uses, such as grinding cheeses, grinding bread into breadcrumbs and apples into applesauce, with dozens of other potential uses.
Roto Slicer / Shredder: Slice and shred nearly any food item, from your garden zucchinis for moist zucchini bread to shredding cabbage for coleslaw and sauerkraut in a fraction of the time it takes to complete by hand.
Dough Hook: Knead your own homemade pizza dough, artisanal bread or pasta dough quickly and evenly. If your fingers ache after spending ten minutes or more frequently hand kneading your doughs, this attachment alone may be the life altering tool you are looking for.
We Have the Right Mixer for You
Whether you choose a simple, easily stored hand mixer or a high powered and versatile stand mixer, you will significantly decrease the time you need to spend in the kitchen preparing healthy and delicious home baked goods, forever transforming your relationship with your oven. Browse our wide selection of mixers and purchase your mixer and mixer accessories here at Living Direct.
Learn About Food Prep & Storage
Have a Question? Call 1-866-975-4846
We Give You More
Free Shipping
Get free standard shipping on thousands of designated products across our site. Some items, like very large and heavy products, do not qualify at this time.
30 Day Returns
Just give us a call to return your item. Most items can be returned up to 30 days from the purchase date. For specific details please read our return policy.
17 Years of Service
We have been providing excellent customer service since 1999, from 24x7 phone support, a world-class website and learning center, and faster home delivery.
Helpful Product Experts
Talk or chat with one of our friendly Austin, TX experts and ensure you order the right product for your needs. Average call wait time is less than 1 minute.
Price Match
We are competitively priced everyday but if you do find a better deal at another authorized dealer let us know. For more details, see price match policy.
Loading Video
Toolbar Comparison Guide
About
Using the "Compare" button, you can store products in the toolbar on the bottom of your screen to compare later.
Usage
Click on an item to toggle between "selecting" and "deselecting" it. Products are selected by default. When you hover over a product on the toolbar, you will have the options of viewing the item or removing it.
Comparing
You must have at least two products selected in the toolbar to compare them. Once you do, click on the "Compare Selected Items" button on the toolbar.
Product Compare
Sort Results