1-866-975-4846
24x7 EXPERTS
Payment Plans with Affirm
Affirm allows you to spread your purchase over time with fixed monthly payments. Just select financing with Affirm at checkout
Product Experts
Talk or chat with one of our friendly experts and ensure you order the right product for your needs. Average call wait time is less than 1 minute
1-866-975-4846


Introducing Affirm Payments
0% APR Financing
Choose Affirm at checkout and pay over 3 or 6 months with rates as low as 0% APR.* Offer expires October 2nd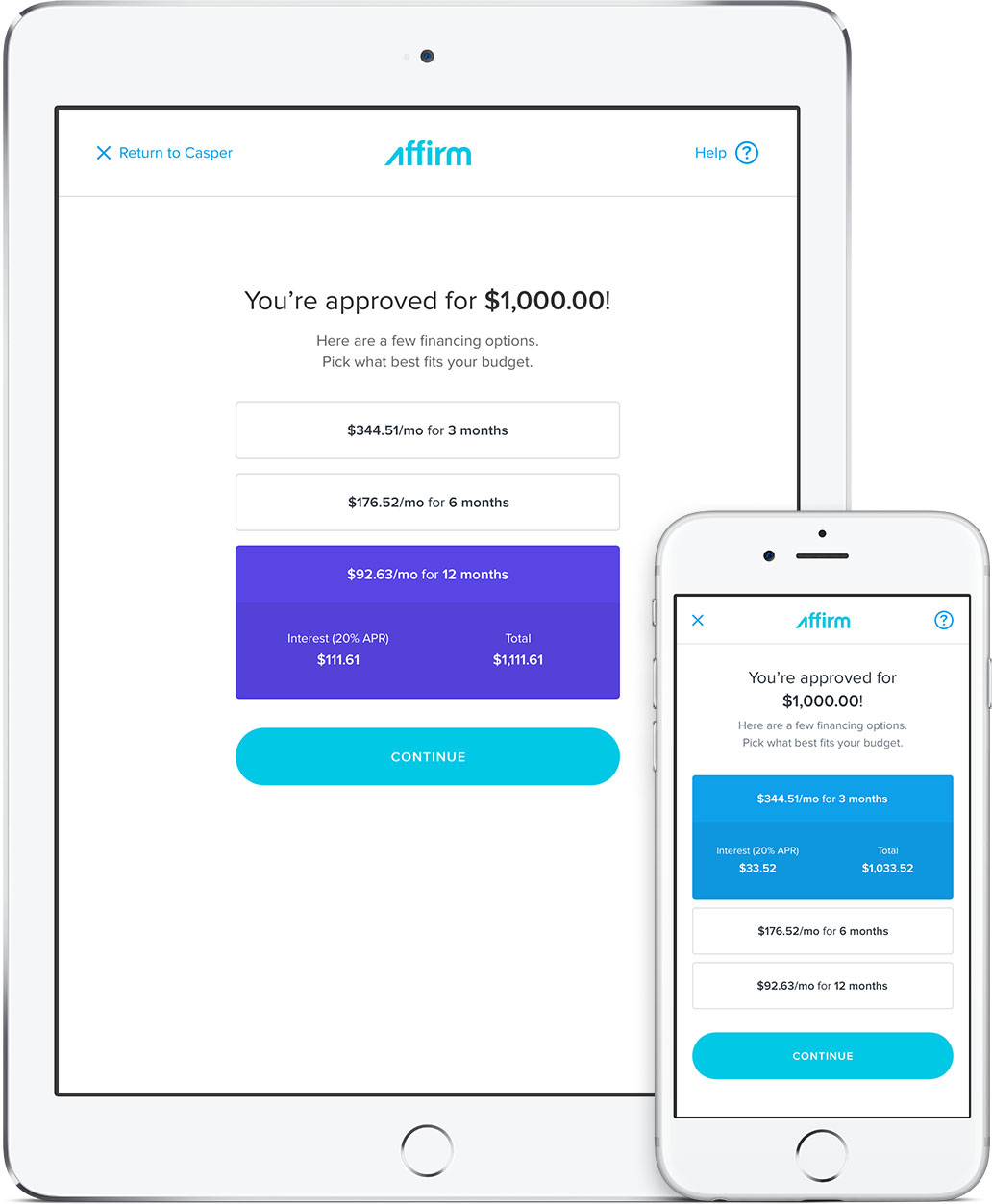 *Offer is valid from 12:01 AM CDT September 29th, 2016 through 11:59 PM CDT October 2nd, 2016. Previous purchases are ineligible for offer. Offer is subject to change at any time. Pay over 3 or 6 months with financing rates from 0-30% APR, or pay over 12 months with financing rates from 10-30% APR when you complete a purchase using Affirm. Eligibility for financing and rates are based on applicant's creditworthiness. Affirm loans made by Cross River Bank, a New Jersey-chartered bank, member FDIC.
Deep Fryers
Nothing is quite like the taste of food cooked in a deep fryer. For those who have never owned one of these excellent appliances, the benefits of having one may not be immediately evident. However, these items are certainly one of a kind and irreplaceable by other traditional methods. Deep fryers can help you expertly cook practically any type of fried dish, whether it's chicken, fish, turkey or more, in large quantities that would be challenging for other traditional frying methods.
Quick and Effective
For anyone who's ever attempted to cook a large item like a whole turkey before, it's quickly apparent that these food items take forever to completely cook through. With a deep fryer, this concern is eliminated, or at least reduced. Fryers come in all shapes and sizes in order to ensure you're able to cook almost anything, regardless of how large or small your chosen dish might be. Turkey fryers have become more and more popular in recent years as people seek a more convenient way to get their holiday cooking done without wasting too much time, while still producing delicious and moist dishes. This is one of the reasons why this appliance has become more and more popular over the years. Unlike ovens or grills, food cooked in a deep fryer is much less likely to become dry and tasteless during extensive cooking processes. While it's able to handle large items with ease and get them on the table much more quickly than roasting or traditional grilling processes, using a deep fryer is also perfect for smaller foods that require an extra crispiness in order to live up to their full potential flavor.
Many turkey fryers and other deep fryers run on gas. This is a convenient aspect that many who own fryers have come to adore. Because the energy source is portable, the use of a fryer is unrestricted. It's perfect for camping trips as well as at-home use, and makes the perfect addition to any outdoor gathering or party regardless of the location. Owners also have the option of using several different oils in their fryers, ranging from peanut to canola, in order to give their food the perfect taste.
Many fryers are specifically designed for certain types of food, but don't let that fool you. With the exception of size restrictions, most fryers are versatile enough to handle practically any cooking needs you happen to throw at it without complication. Adjustable flame levels on almost all models make them perfect for handling slow cooking needs as well as the immediate ones, further emphasizing the versatility available with the purchase of this simple and helpful appliance. The stands and burner may be paired with almost any pot or pan that fits the stand properly, and people have been known to use anything from pots and pans to woks in order to achieve the best dishes possible either at home or the great outdoors.
Customers can enjoy this convenience anytime when they purchase a deep fryer for their home, and experience the rich flavor which has been spreading across the country and growing in popularity for years. The ease of use and the relatively simple cleanup procedures truly make this appliance a necessity for any complete and up-to-date kitchen and crucial to any excellent cooking experience for chefs and amateurs alike.
The huge array of deep fryers available at Living Direct serves to ensure that, regardless of budgetary restraints, anyone is able to find the perfect appliance for their needs. This is the perfect option to quickly cook an abundance of excellent home-cooked food for yourself, your family or even a large gathering of friends at any point during the year. Whether it's Thanksgiving, Memorial Day, a summer party or a simple, quiet dinner at home, a deep fryer is the perfect solution to a quick and delicious and cost-effective meal that will keep everyone coming back for more.
Learn About Grills & Smokers
Have a Question? Call 1-866-975-4846
We Give You More
Free Shipping
Get free standard shipping on thousands of designated products across our site. Some items, like very large and heavy products, do not qualify at this time.
30 Day Returns
Just give us a call to return your item. Most items can be returned up to 30 days from the purchase date. For specific details please read our return policy.
17 Years of Service
We have been providing excellent customer service since 1999, from 24x7 phone support, a world-class website and learning center, and faster home delivery.
Helpful Product Experts
Talk or chat with one of our friendly Austin, TX experts and ensure you order the right product for your needs. Average call wait time is less than 1 minute.
Price Match
We are competitively priced everyday but if you do find a better deal at another authorized dealer let us know. For more details, see price match policy.
Loading Video
Toolbar Comparison Guide
About
Using the "Compare" button, you can store products in the toolbar on the bottom of your screen to compare later.
Usage
Click on an item to toggle between "selecting" and "deselecting" it. Products are selected by default. When you hover over a product on the toolbar, you will have the options of viewing the item or removing it.
Comparing
You must have at least two products selected in the toolbar to compare them. Once you do, click on the "Compare Selected Items" button on the toolbar.
Product Compare
Sort Results