We Give You More:
Better Prices. Better Selection. Better Service.
Free Shipping
Free standard shipping on 1,000's of items.
30 Day Returns
Return items 30 days from purchase. Details ▸
17 Years of Service
Owned and Operated in America since 1999.
Learn About Dehumidifiers
Popular Articles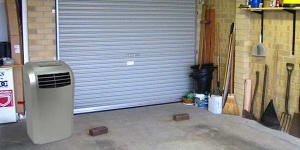 Your garage is an important extension of your home, especially if you use it as space to work on hobbies, keep your cars in good…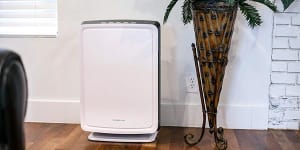 It is a well-known fact that pollution from power plants, vehicles, and outdoor machines contribute to poor outdoor air quality. However, many people do not…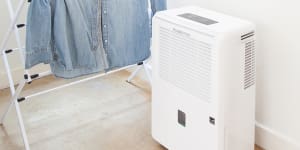 While excessive moisture in the air can be uncomfortable, high humidity levels present dangers to you and your home beyond feelings of discomfort. From mold…
Why You Should Own A Dehumidifier
Have you ever been in a house that had a feeling of dampness to it? Have you ever struggled with mold issues in a home that you have lived in? Does air that is very humid tend to bother you or make your allergies flare up? If you have ever experienced any of these issues, a dehumidifier can be a life-changing and health-boosting addition to your household.
Some household environments can benefit greatly from the placement of a dehumidifier in a certain room or area that experiences issues getting rid of moisture. Not only can dehumidifiers make your home into a more soothing environment for your body's mucous membranes, but they can help cut down on any moisture retention issues that you have in your house, such as molds, mildews and other fungal growths. Mold issues can wreak havoc on your lungs, respiratory system and entire body, in addition to ruining your home furnishings and even the structure of your house.
When looking for a dehumidifier, have in mind the room or space that you want to use it in. Dehumidifying units are built with specific capacities for a particular square footage or number of gallons of water held. Some dehumidifiers even have direct draining options, which allows you to dehumidify an area constantly without having to stop and empty the machine every so often. Many of our portable and larger dehumidifiers use only small amounts of energy or have low-energy options so that they utilize as little electricity as possible.
A Dry Environment Makes for a Healthy Home
There are a few spots in the home that tend to get damper more quickly than others. Because of the general presence of water as well as plumbing issues, such as leaks and standing water, bathrooms and kitchens are common places that can benefit from the presence of a dehumidifier. Try placing a dehumidifying unit next to a sink or a bathtub if you have trouble with mildew or any type of mold in your kitchen or bathroom.
Another area of the home in which dehumidifiers are particularly useful is the basement. Because of its proximity to the ground below and its tendency to accumulate water, mold and stagnation, a basement tends to be one of the dampest areas of a house. Fortunately, running a dehumidifier in a basement on a regular basis can make a dramatic impact on the moisture levels in the air and can turn a home's lower level from moldy to marvelous with fairly low effort.
Dry, arid environments are ideal for some people to live in, particularly those who deal with chronic health issues such as allergies, lung problems and sinus congestion. Some people even choose to move to arid climates that have very low humidity indexes. However, when moving is not practical, a dehumidifier can help greatly reduce the amount of water in the air so that your lungs and upper respiratory system get to take a break from dealing with the weight and potential allergens of moist air. The benefits of breathing in dry air can be felt as soon as your first breath in a well-dehumidified home, and continue to be enjoyed for years to come.
Browse Our Dehumidifier Collection
If you are on the hunt for the perfect dehumidifier for your home environment, start by browsing our extensive collection of dehumidifying units for every household. Whether you are looking for a large or a small capacity machine, or one that has very specific features, we're sure you'll find what you are searching for.
You might be on the lookout for a residential dehumidifier to keep your home dry and comfortable, in which case we have plenty to choose from. Or perhaps you are seeking out a specific basement or crawl space dehumidifier that has a powerful workhorse of an engine and a large capacity for water buildup. We also have a number of industrial dehumidifiers available. These machines are popular for dehumidifying large spaces and dealing with a very significant amount of humidity at one time without becoming overloaded.