We Give You More:
Better Prices. Better Selection. Better Service.
Free Shipping
Free standard shipping on 1,000's of items.
30 Day Returns
Return items 30 days from purchase. Details ▸
17 Years of Service
Owned and Operated in America since 1999.
Popular Articles:
If you're looking for a new way to have refreshing ice whenever and wherever you need it, we suggest investing in a portable ice maker….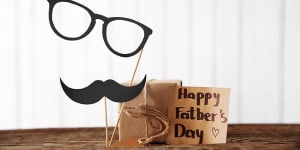 This Father's Day, do dad a favor and skip the standard and boring gift of a tie. Instead, get your father a gift that is…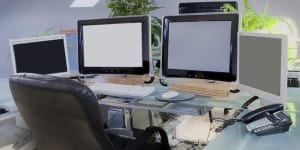 See how these four appliances are siphoning money from your wallet. When you get your energy bill in the mail, do you ever wonder which…
Storage Options for Your Frozen Items
In the world of modern food preservation, freezers have made more of an impact than perhaps any other invention. Freezing allows you to extend the life of your food by many months or even years. They have become an essential part of almost every kitchen. They make for easy, quick storage of both raw and cooked ingredients. Portable freezers make it possible to take road trips with your frozen items without having to be concerned about food safety.
In addition to all of the above benefits, freezing is also a fairly energy-efficient way to store food and other substances which may otherwise decay or become unusable. When you have freezer technology available at your fingertips, you have the freedom to buy large amounts of bulk food and store it, deal with perishable ingredients safely and more.
The Advantages of the Many Different Types of Freezers
There is no such thing as a one-size-fits-all freezer. In fact, there are so many different types of freezers available on the market today that it can be overwhelming. For every type of freezer, we have aggregated the best.
Chest freezers offer limitless storage possibilities and are conservative on energy. These types of freezers open at the top, are easy to organize and view at a glance and are popular as second freezers for storing extra meals or bulk food.
Upright or standing freezers are very similar to chest freezers, but open from the front instead of at the top. These types of freezers come in a variety of different sizes and storage capacities and are popular for use in garages or basements. Many college students or others living in small rooms find that upright freezers are a great way to store ice cream, frozen meals and other items.
Portable freezers are ideal for travelers who want to bring their frozen items with them. These are lightweight, easy to carry and perfect for transporting a small amount of frozen goods on road trips or camping trips or just home from the grocery store. With a simple 12v plug, you can hook up your portable freezer wherever you are.
Laboratory and medical freezers are designed especially for hospital or clinical environments. They are designed to hold medical supplies, drugs and tools and be set to whatever specific temperature that you desire.
Commercial freezers are your answer to major food storage when you need them. These freezers typically have very large industrial capacities and are made to be used in the restaurant and food preparation and service arenas.
As you can see, finding a freezer is a process that starts by choosing the type of freezer style that you are looking for. Start by thinking about what environment you want your freezer to fit into and what size items you need it to hold. Consider whether having access to it from the front or the top is important to you and think about what temperature control methods you may want to have.
Choosing the Best Freezer for You
We are proud to offer a huge selection of the best, most efficient and most innovative freezers on the market. Whether you are looking for a large-capacity chest freezer to put in your basement or a small portable freezer to take with your on camping trips or to the grocery store, we have whatever it is that you need. In order to choose the right freezer for you, consider the specifications before you buy. These details may include the internal capacity of the model, the outside dimensions of the freezer, how it is powered, whether or not it is portable and if it has any special features such as energy-efficiency or different modes of use.
We offer brands that have represented the best in freezers for many years, such as Danby, Avanti, EdgeStar and more. We always stand behind each and every one of our products and are happy to assist you in finding your dream freezer in any way we can.