We Give You More:
Better Prices. Better Selection. Better Service.
Free Shipping
Free standard shipping on 1,000's of items.
30 Day Returns
Return items 30 days from purchase. Details ▸
17 Years of Service
Owned and Operated in America since 1999.
Popular Articles:
If you're looking for a new way to have refreshing ice whenever and wherever you need it, we suggest investing in a portable ice maker….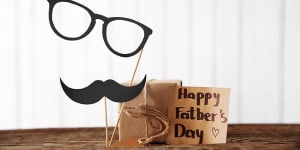 This Father's Day, do dad a favor and skip the standard and boring gift of a tie. Instead, get your father a gift that is…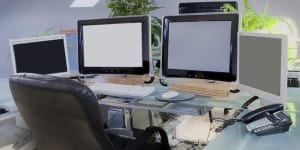 See how these four appliances are siphoning money from your wallet. When you get your energy bill in the mail, do you ever wonder which…
Medical Appliances
In the medical field, there is a need to keep materials like, medications, samples or vaccines at a constant temperature. There are major risks to the effectiveness of vaccines if they aren't stored in the proper environment. Medical refrigerators and freezers have very tight temperature ranges so practitioners can store vaccines safely. There are different types of medical equipment appliances that are needed in hospitals, doctor's offices, labs or other health care facilities. Labs and pharmacies can take advantage of the various features of our medical appliances, instead of shipping items to other organizations to be stored.
A medical refrigerator is an essential pieces of medical equipment a lab can have. With a variety of choices in size, placement and temperature settings, there are ways to find a customized product for your specific purposes. Whether it be a blanket warmer, cryogenic storage, freestanding or countertop pharmacy refrigerator, these products are constructed of durable materials. They're designed to withstand the constant opening and closing and stresses within a health care facility.
Help Keep Your Tools and Specimens at the Right Temperature
The Center for Disease Control and Prevention (CDC) has guidelines on how sensitive materials are to be handled and stored. This is one important reason we recommend that medical professionals choose a pharmacy medical grade refrigerator or freezer. This will ensure an ideal cold temperature storage for sensitive items is achieved. In many cases, certain types of medications must be kept at a specific temperature. With a standard refrigerator, it is much more difficult to control the exact temperature. This will make it more likely for items to be discarded due to quality issues. However, medical grade appliances have more insulation and a lowered chance of developing frost, these units are easy to use and prevent temperature fluctuations.
Another type of storage needed in medical labs or offices is cryogenic storage. There is often a need to cryogenically store specimens for a long period of time in extremely cold temperatures, you must be able to rely on a product's performance and stability. In certain types of cases, there is no other way to ensure that a specimen will survive if not cryogenically frozen. A standard freezer is simply not capable of keeping certain kinds of biological material in a state of suspended animation. With a cryogenic freezer, samples can be vitrified and preserved for an indefinite amount of time without damaging effects.
Maintaining the right temperature environment for all medical tools, medications and biological matter can increase positive patient outcomes and satisfaction. If your medical facility is in need of products for warming purposes, a top option for patient comfort is a blanket warmer. During medical procedures in cold surgical environments, patients can be comforted with the relaxing warmth of a blanket. Additionally, some hospitals have found the instances of patient complications have decreased when warm blankets were used during a procedure. The practice of pre-warming a patient can help prevent cases of perioperative hypothermia, which can lead to surgical infection, longer recovery and even death. Additionally, patients report less feelings of anxiety and stress when they are warmed up properly before a surgical procedure commences.
Find the Right Product for Your Lab or Practice Today
It's vital to have high-quality medical appliances as part of your lab, treatment or office setting, if your medical facility is trying to meet the demands of current federal regulations. When you choose a product made with professional grade materials, you can feel confident that your appliance is going to perform at the level that you need in order to deliver quality care to patients and others in the healthcare community.
Professional grade medical equipment such as refrigerators, freezers, cryogenic chambers and blanket warmers are necessary components to safely store sensitive medical materials. Review the different types of refrigerators, freezers or other products that are available. Depending on the needs of your patients or stakeholders, you should be able to find the right kind of medical appliance.