Learn about Refrigerators
Popular Articles:
If you're looking for a new way to have refreshing ice whenever and wherever you need it, we suggest investing in a portable ice maker….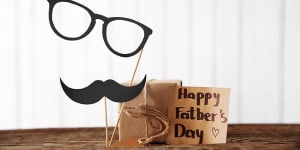 This Father's Day, do dad a favor and skip the standard and boring gift of a tie. Instead, get your father a gift that is…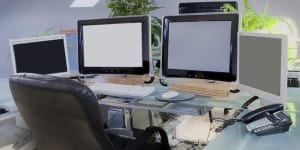 See how these four appliances are siphoning money from your wallet. When you get your energy bill in the mail, do you ever wonder which…
Undercounter Refrigerators: Maximum Convenience in Minimum Space
An undercounter refrigerator offers a great deal of convenience and enhances the enjoyment of indoor and outdoor living spaces. This trim appliance is the perfect alternative to a larger full-size refrigerator for basements, recreation rooms, outdoor barbecue patios and similar areas. By placing an undercounter refrigerator in a gathering place in the home, family and guests have handy access to cools drinks and snacks.
The front door finish options on the wide range of models come in several styles to satisfy many homeowners' preferences, including clear glass, stainless steel, white and black. The temperature is consistently controlled to keep beverages and food chilled, and some include a freezer section, ice maker and crisper drawer. Internal LED lights make selections easy to find plus add a dash of elegance to the display. Some models are suitable for primarily canned drinks and wine bottles, while more sophisticated versions can accommodate assorted food items as well.
The Benefits of an Undercounter Refrigerator
There are numerous living spaces where an undercounter refrigerator can be extremely beneficial. Adding this slender version of a refrigerator will increase the enjoyment of guests by providing both a visually appealing element to the space and also an assortment of easy to grab chilled refreshments. The exact dimensions of different models vary, with the overall specs usually measuring from under three cubic feet to over six cubic feet. With these measurement options, it's possible to find the ideal appliance for almost any room or outdoor living area.
The most apparent application for the unit might be in a basement media room or game room. In this situation, family and friends will be spending extended lengths of time in that area of the house watching movies or playing video games. Rather than needing to continue to go up and down the stairs to the kitchen for drinks, people can instead simply satisfy their thirst from the canned soda, bottled water and juices stocked in an undercounter refrigerator.
While that is one example, it's easy to list many more scenarios for utilizing the convenience and functionality of the smaller refrigerator. An outside patio or poolside cabana can be improved with the addition of a built-in refrigerator. It allows people to relax and linger in the outdoor space instead of constantly needing to run in and out of the home for something to munch on and to refill drinks. Workshops and backyard offices are other common places where quick access to cool drinks and snacks at any time of day would be greatly appreciated. Some models feature a locking front door so it's possible to keep chilled wine and beer on hand for the adults. This is particularly well suited for adding an upscale element to a personal bar.
You Might Want More Than One
With all the possible ways an undercounter refrigerator can add to the pleasure you experience in your home, from the basement to the backyard, you might find that two or three are in order. Don't limit yourself to just one when you can double or triple the entertainment value of the various gathering places on your property for family members and guests alike.
You might discover, also, that this is an inspiration for making a few minor upgrades to your residence, such as fully integrating an undercounter refrigerator into a new set of cabinets. This could add significant value to your home as built-in refrigerators are very attractive features. Choose the style and features that are ideal for your home today and start enjoying the benefits right away.